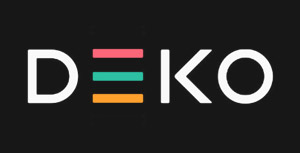 Ron Daley Airguns are please to announce we are now offering finance options on air gun products to our customers.
You will now be able to spread the cost of purchasing through our 'Buy now, pay monthly' option on orders of £250 and above.
Thanks to our partnership with Deko, the UK's fastest growing provider of point of sale credit, you will now be able to take out our 12, 24, or 36 month payment plans at 19.9% APR and a 10%-50% deposit.
The whole process is completely paper-free. If you want to take us up on this financial plan, select the finance offer at the bottom of the checkout section of www.rondaleyairguns.com From here you will see an application form and a 'credit summary' displaying your order and the finance details. There is a sliding
To complete the application, all you need to do is check the e-signature box and submit the application. The decision takes 10 seconds. In the time it would normally take you to enter your card details you can complete your purchase entirely online with no delays.
This option now allows you to have your dream set up without the substantial outlay upfront! If you want that better quality optic, night vision or charging station, this option allows you to do it at a far more affordable price!